"Vote, Vote, Vote!" – Gabby Giffords
Use this page as your guide through the election process. We break down everything that will be on LD 17 voters' ballots for this General Election season. Be an informed voter and make your voice heard. If you are looking for candidate yard signs, we have them available at our campaign office.
Important Dates
Election Day:
Tuesday, November 3
Polls open 6am – 7pm
Plan Your Vote
Joe Biden and Barack Obama know that voting is not something you start thinking about on November 3rd. The process of determining how to vote starts early. Having a voting plan will ensure that there are no barriers to having your vote counted. Whether you're voting by mail or voting in person, we put together some of the best ideas for how to prepare to vote. Once you have your plan, share it with your friends and family.
DO NOT put your ballot in the mail after 10/27, as it likely won't be received before November 3. Drop off your ballot at any drop box or vote center. Listed below are some nearby locations. For complete times and locations, go the Elections Department HERE.

Secure Drop Box
Early Voting Centers
Drive Through Drop Box

If you have a problem with your ballot, contact the Elections Department immediately at (602) 506-1511.
Know your voter registration status by checking HERE. If there is a problem, contact the Elections Department immediately at (602) 506-1511.
Find where you will vote. Listed below are some nearby locations. For complete times and locations, go the Elections Department HERE. 
Bring proper identification. This fundamental step is often overlooked. Check HERE for accepted forms of ID.
Be prepared to stand in line for a while. Wear comfortable clothing and shoes. Bring water and snacks. Bring a folding chair that can be carried on your back. Wear a mask.
Wear neutral clothing, meaning clothing that is not meant to influence the votes of others. Avoid wearing clothing that supports a particular candidate or social/political movement.
Stay in Line. If you are in line before the polls close, you will be able to vote, regardless of what time it is.
Report voter suppression tactics or civil rights violations to any or all of the following: 
Arizona Legislative Candidates
The Arizona State Legislature, which makes laws in Arizona, is a bicameral body made up of the House of Representatives and the Senate. Republicans currently hold a slim majority in both of these chambers. By adding more Democrats to the legislature, legislation that would otherwise never be brought to the floor will have the opportunity to receive a vote.
---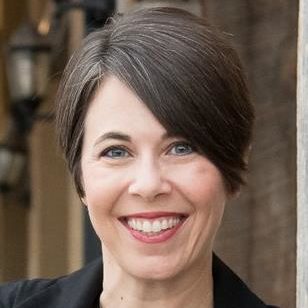 Jennifer Pawlik, Arizona State House of Representatives, LD 17
Jennifer is a native Arizonan and attended Arizona schools from kindergarten through college. She graduated with a Bachelor of Science degree in Elementary Education from Northern Arizona University, and then earned a Master's degree in Curriculum and Instruction. She has taught for twenty years, nine of which were in the Chandler Unified School District. Jennifer teaches undergraduate students in the College of Education at Northern Arizona University, Chandler-Gilbert Community College campus.
---
Ajlan "AJ" Kurdoglu, Arizona State Senate, LD 17
Ajlan is a first-generation American. He has an immense love for our country and our state. He cherishes the freedoms, opportunities, and quality of life our great country and Arizona offer. As an Arizonan, he believes every one of us should have access to a great education, to a great health care system, and to thriving communities.
Maricopa County Candidates
---
The Maricopa County Democratic Party (MCDP) maintains an extensive list of candidates running for county-wide offices. Candidate biographic information and links to their respective websites are available as well. This listing includes candidates for Corporation Commission, Supervisor, County Attorney, Sheriff, Superintendent, and more!
United States Legislative Candidates
The U.S. Legislative Branch (also known as the U.S. Congress) is made up of two chambers: The House of Representatives and the Senate. Congress has 535 voting members: 435 Representatives and 100 Senators. Democrats currently have a majority in the House of Representatives, while Republicans have a majority in the Senate.
All Arizonans vote for the same Senators, but your location in Legislative District 17 determines which Representative will appear on your ballot. LD 17 contains portions of Congressional Districts 5 and 9.
---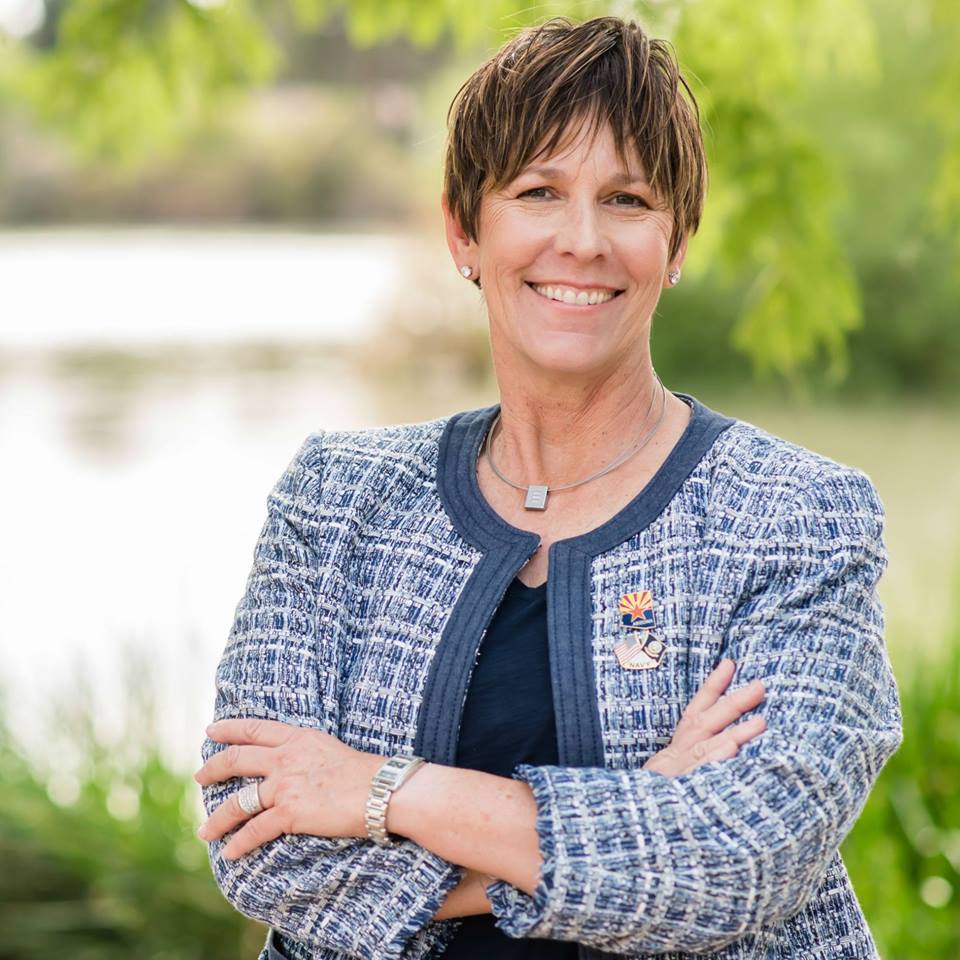 Joan Greene, U.S. House of Representatives, AZ Congressional District 5
Joan Greene has owned and operated a promotional marketing company whose clients have included nonprofits and billion dollar corporations. Joan knows how to work with all kinds of people, and she wants to bring a pragmatic, solutions-oriented leadership approach to Washington D.C.
---
Greg Stanton, U.S. House of Representatives, AZ Congressional District 9
Congressman Greg Stanton has developed a reputation in Congress for working across the aisle and being a tireless advocate for Arizona who knows the issues of his state, especially those of Congressional District 9, inside and out.
---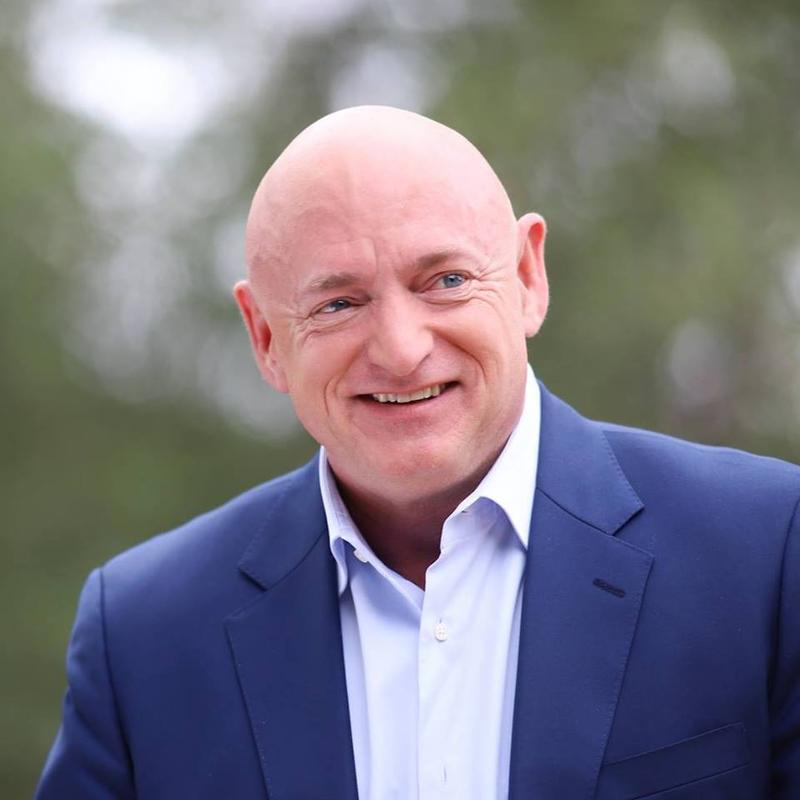 Mark Kelly, U.S. Senate, AZ
Captain Mark Kelly is a retired U.S. Navy combat pilot, engineer, and NASA astronaut. He lives in Tucson with his wife, former Congresswoman Gabby Giffords.
Ballot Measures
Ballot Initiatives are a way for Arizona voters to directly decide on legislation. Like a candidate seeking election, these initiatives must obtain the necessary number of valid signatures before they can be on the ballot. This election, two statewide initiatives met that standard. Additionally, there is one ballot initiative that only applies to voters in Maricopa County.
All statewide measures that qualify for the ballot have an impartial analysis prepared by the Legislature which is included in the voter information packet.
Legalizes, regulates, and taxes marijuana.
A "yes" vote supports this ballot initiative to legalize the possession and use of marijuana for persons who are at least 21 years old, enact a tax on marijuana sales, and require the state Department of Health and Human Services to develop rules to regulate marijuana businesses
A "no" vote opposes this ballot initiative, thus keeping the recreational possession and use of marijuana illegal under state law in Arizona.
Supports:
Chad Campbell (D) – Former House Minority Leader
CuraLeaf
Harvest Enterprises, Inc
Opposes:
Doug Ducey (R), Governor of AZ
Arizona Chamber of Commerce and Industry
Center for Arizona Policy
Increases the tax on incomes exceeding $250,000 for teacher salaries and schools.
A "yes" vote supports this ballot initiative to:

enact a 3.50% income tax, in addition to the existing income tax (4.50% in 2020), on income above $250,000 (single filing) or $500,000 (joint filing) and
distribute the revenue from the 3.50% income tax to teacher and classroom support staff salaries, teacher mentoring and retention programs, career and technical education programs, and the Arizona Teachers Academy.

A "no" vote opposes this ballot initiative, thus keeping the highest income tax rate at 4.50% (in 2020) on income above $159,000 (single filing) or $318,000 (joint filing).
Supports:
Greg Stanton (D) – U.S. Representative
Kathy Hoffman (D) – Superintendent of Public Instruction
Jennifer Pawlik (D) – State Representative
Arizona AFL-CIO
Arizona Center for Economic Progress
Arizona Education Association
Arizona Interfaith Network
Children's Action Alliance
Stand for Children, Inc
See more supporters HERE
Opposes:
Doug Ducey, Governor of AZ
Commercial Real Estate Development Association, Arizona Chapter
Continues to fund the Maricopa County Special Health Care District for another 20 years. This includes a public teaching hospital, the Arizona Burn Center, three behavioral health hospitals, 12 family health centers, the McDowell Healthcare Center, and the Arizona Children's Center.
Valleywise Health (formerly known as Maricopa Integrated Health System) is Arizona's only public teaching health system and serves the needs of anyone who comes through its doors. Its mission is to "provide exceptional care, without exception, to every patient, every time."
More than 65% of Valleywise patients are uninsured, underinsured, or covered by AHCCCS, Arizona's Medicaid program, or Federal Emergency Services. Annually, Valleywise serves nearly 400,000 patients with its staff of nearly 3,700 medical and healthcare professionals.
A "yes" vote will have the effect of continuation of the levy of a secondary property tax for the benefit of the Maricopa County Special Health Care District – which includes the public teaching hospital, the Arizona Burn Center, three behavioral health hospitals and 12 family health centers — for a period not to exceed twenty years, which tax is estimated at $38 per year on a home assessed at $200,000.
A "no" vote will have the effect of not approving the continuation of the levy of a secondary property tax for the benefit of the Maricopa County Special Health Care District, which tax will expire without voter approval before August 2025.
Supports:
US Senator Kyrsten Sinema
Rep. Ruben Gallego
Maricopa County Sheriff Paul Penzone
Corey Woods, Mayor of Tempe
John Giles, Mayor of Mesa
Kate Gallego, Mayor of Phoenix
Jason Schecterle, former Phoenix police officer who suffered burns to over 40% of his body after his patrol car was rear-ended at over 100 mph and burst into flames.
Opposes:
Arizona Free Enterprise Club
City and Town (Non-Partisan)
Legislative District 17 contains the majority of the City of Chandler, parts of the Town of Gilbert, and all of Sun Lakes, which is a census designated place (CDP).
Municipalities generally take responsibility for parks and recreation services, police and fire departments, housing services, emergency medical services, municipal courts, transportation services (including public transportation), and public works (streets, sewers, snow removal, signage, and so forth). Our elected representatives ensure that staff carries out these functions effectively and are held accountable by voters.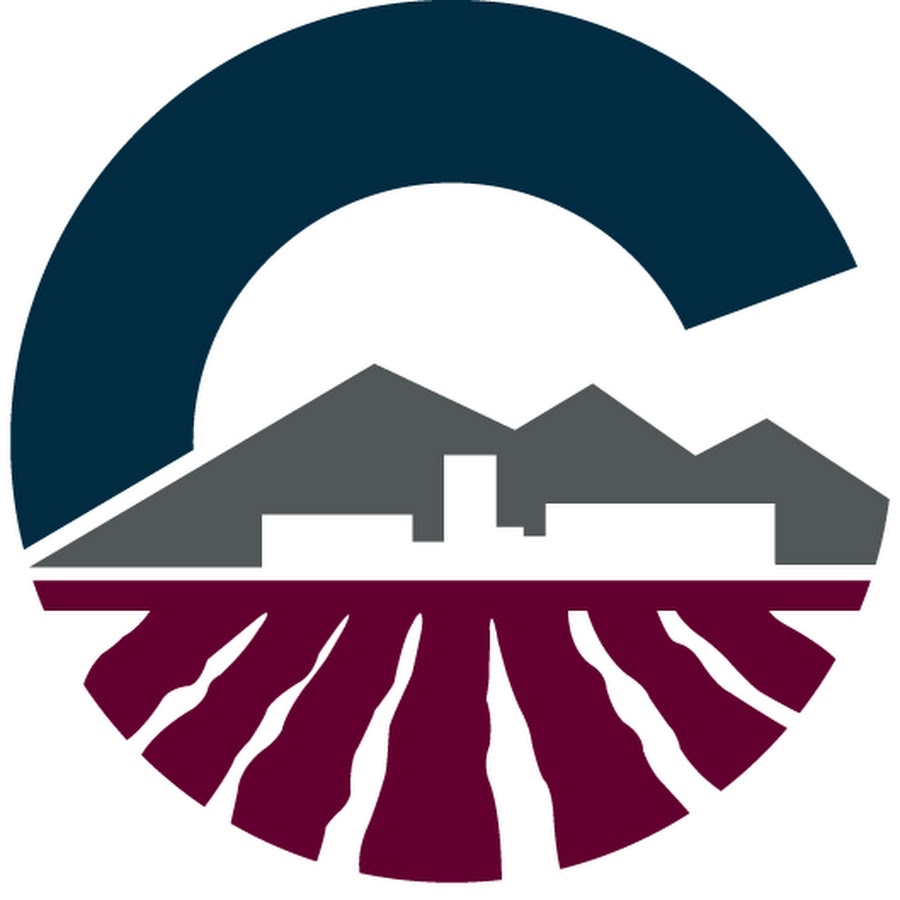 A new franchise agreement with Southwest Gas will be on the ballot. This agreement will set the terms of the working relationship between the City of Chandler and Southwest Gas for the next 25 years.
The City of Chandler City Council race was decided in the August 4th Primary Election and will not appear on the ballot for the General Election.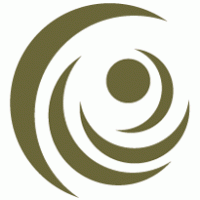 The Council seats for Town of Gilbert were decided in the August 4th Primary Election. The results can be found HERE.
The Mayoral race is heading for a runoff.
School Boards (Non-Partisan)
Governing board members are elected, unpaid volunteers. They are responsible for approving curriculum, setting the direction, establishing the structure, providing support, ensuring fiscal accountability, selecting the Superintendent for the district, and much more.
Save Our Schools AZ compiled a comprehensive list of school board candidates that they recommend supporting.
School board candidates that earned their support have pledged to:
Publicly acknowledge their role as an advocate for public education beyond school board meetings to parents, community leaders and state policymakers
Publicly advocate for a permanent, dedicated funding stream for public education made up of new dollars from the General Fund
Publicly resolve or affirm any public resolution, if it becomes available to school boards, opposing any expansion of ESA private school vouchers
Publicly oppose the diversion of any portion of their district's funding to privatization schemes, including (but not limited to) charter co-location or microschool vouchers
Support the reopening of schools (save for a highly selective group of students with verified special needs) only when Arizona meets specific scientific benchmarks for COVID-19, such as those published by the World Health Organization
Maricopa County Special Health Care District (Non-Partisan)
The Maricopa County Special Health Care District is a five-member board that oversees Arizona's only public health care system, Valleywise Health. Valleywise Health serves as a safety net for the poor and as a teaching hospital. Only District 1 has a contested seat and will be on your ballot.
Candidates
Mary A. Harden is seeking her third term and has been a registered nurse at Valleywise Health Medical Center for 32 years. She also serves on the board of Valleywise Health Foundation, a nonprofit that raises money for education, research, and patient services.
John B. Farnsworth is the Chief Financial Officer at Orange-Sol.
Judges (Non-Partisan)
The Arizona Commission on Judicial Performance Review lists judicial performance reviews for all of the judges that will be on the ballot. These are ratings done by other lawyers.
In addition, the website Civic Engagement Beyond Voting has done extensive research on these judges, including data from the previously mentioned Judicial Performance Review, The Federalist Society, The Robing Room, DM Cantor, public financial statements, and news sources including the Arizona Republic, Twitter, and Facebook.
Based on their research, a NO vote is recommended for these judges:
Supreme Court
Andrew W. Gould
John Lopez IV
Appellate Court, Division 1
James Morse Jr
Jennifer Perkins
David Weinzweig
Superior Court
Christopher A. Coury
Jo Lynn Gentry
Election 2020 Videos
Watch these videos to learn more about voting in the general election, ballot initiatives, our LD 17 Democratic candidates, and other candidates on the ballot this year.
COVID-19 Has Shown Us We Need to Reform our Healthcare System
Jennifer Pawlik believes Arizona needs to invest more in its workforce
Arizona Education Association Fund Endorses Jennifer Pawlik
Jennifer Pawlik Wants to Fund Public Education in Arizona
Jennifer Pawlik Supports Affordable Healthcare for All Arizonans
Arizona Representative Jennifer Pawlik 2020 Bill Spotlight
More Videos on Facebook
AJ Kurdoglu Thanks Sister District
Deleted video
More Videos on Facebook
LD17 General Election Candidate Debate
Maricopa County Attorney debate, Julie Gunnigle (D) and Allister Adel (R)
Arizona Congressional District 9 debate 2020 Rep. Greg Stanton (D) and Dave Giles (R)
Maricopa County Sheriff  debate, Paul Penzone (D) and Jerry Sheridan (R)
U.S. Senate debate 2020, Mark Kelly (D) and Sen. Martha McSally (R)
Arizona Corporation Commission debate 2020
Additional Election Resources
Always take the time to do your research so you can be an informed voter. Here is a list of more trusted sites with valuable election research and information.